January 3 2023  Mental Fitness for HSP's program. An 8 week program in which you will learn the foundation for more resilience and greater mental fitness.  There will be only 6 places available so if you are interested shoot me an email for the details!
If you want to know more about the mental fitness program for HSP's watch this video.
June 30, 2023 until July 2, 2023 An in person weekend HSP workshop with Tom Falkenstein and Annet de Zwart. This event will be held at the beautiful location of Samaya, a former convent which is now a great event location, close to Utecht, the Netherlands. More information here.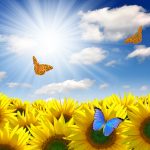 Podcast Sensitive and Strong
Every two weeks (as I am also an HSP and I am doing this besides my coaching and programs it is not always on time) I am creating a new podcast with all kind of information regarding to being a Highly Sensitive person. Sometimes I have an interesting conversation with a colleague about being Sensitive.
Confident HSP
Learn how to become a confident HSP, to no longer feel unsure and to  be comfortable in your own skin. So often we adapt to our surroundings and feel unsure about our sensitivity because we don't always fit in. With this online 10 week program led by Annet de Zwart, you will learn to understand how confidence works and how to change in to being a confident HSP!  More info here.
Becoming an Empowered HSP
Becoming an Empowered HSP. An online 10 week program led by Annet de Zwart, that will give you all the tools to become more empowered. You find and become your unique empowered HSP self. You'll go through the program in a small group where you'll get lots of support and a sense of community. New dates will be planned in the new year. More info here.