Spring 2023  Mental Fitness for HSP's program. An 8 week program in which you will learn the foundation for more resilience and greater mental fitness. Dtaes are to be determined. There will be only 6 places available so if you are interested email me!
If you want to know more about the mental fitness program for HSP's watch this video.
June 30, 2023 until July 2, 2023 An in person weekend HSP workshop with Tom Falkenstein and Annet de Zwart. This event will be held at the beautiful location of Samaya, a former convent which is now a great event location, close to Utecht, the Netherlands. More information here.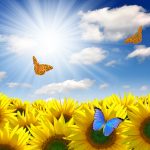 Podcast Sensitive and Strong
Every two weeks (as I am also an HSP and I am doing this besides my coaching and programs it is not always on time) I am creating a new podcast with all kind of information regarding to being a Highly Sensitive person. Sometimes I have an interesting conversation with a colleague about being Sensitive.