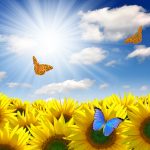 January 7, 2022 Program Confident HSP
Learn how to become a confident HSP, to no longer feel unsure and to  be comfortable in your own skin. So often we adapt to our surroundings and feel unsure about our sensitivity because we don't always fit in. With this online 10 week program led by Annet de Zwart, you will learn to understand how confidence works and how to change in to being a confident HSP!  More info here.
Becoming an Empowered HSP
Becoming an Empowered HSP. An online 10 week program led by Annet de Zwart, that will give you all the tools to become more empowered. You find and become your unique empowered HSP self. You'll go through the program in a small group where you'll get lots of support and a sense of community. New dates will be planned in the new year. More info here.
May 13-15 2022 Weekend Workshop with Tom Falkenstein
This is the second HSP-workshop on 'Self-Care and Empowerment' offered by Tom Falkenstein and Annet de Zwart. In this three-day workshop we are going to explore some of the challenges and joys of being highly sensitive. There will be a strong focus on empowerment and self-care and on how we can learn to thrive as highly sensitive people.The aim of this workshop is to provide participants with concrete tools and techniques to better deal with the challenges that come from being highly sensitive, but equally provide a warm and welcoming space for sharing and interacting with each other. Will be held at Samaya, Werkhoven, the Netherlands. (close to Utrecht) If you want more information go here.